HMSRV AUTO ACQUIRE HIGH SPEED SATELLITE INTERNET AT THE PUSH OF A BUTTON!
HMS-RV

The HMSRV Auto-Acquire Antenna System provides a true High-Speed Internet experience from the comfort & mobility of your RV. Check your email, surf the internet and stream your favorite TV and video content from a favorite spot in your home or on wheels.
The system is designed specifically for the RV/MOBILE customer. The antenna system deploys by simply pushing the "SEARCH" button for automatic satellite acquisition and peaking within minutes. Pushing the "STOW" button allows you to close the system and roll down the road in minutes.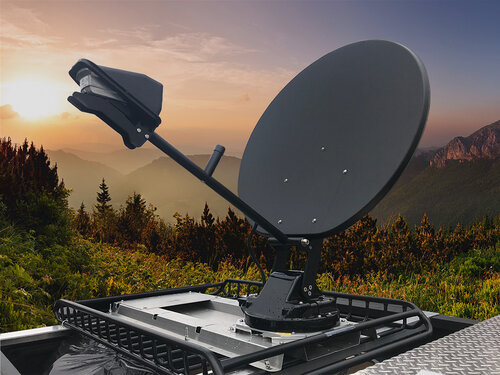 Click here to view High Speed Internet Service Plans Available for the HMSRV
Click here if you are interested in becoming a dealer