OneWeb: Connect with More
Houston Media Systems is an Authorized OneWeb dealer. This means we can help connect your business on a global level!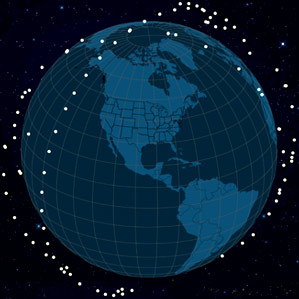 OneWeb has launched an unparalleled communications network to supply fiber-like connectivity services from space. Services become available in the Arctic before the end of 2021 and will expand to incorporate full global coverage by 2022. Our Distribution Partners will be fully equipped to optimize this system to their immediate advantage, with access to a suite of self-service digital products and connectivity types – including IVPVPN, Business Access Broadband, and community Wi-Fi – designed for managing global connectivity responsibly and efficiently for the first time.
Enterprise – Integrate, manage, flex, and scale existing network solutions
Government – Resilient, secure, flexible capabilities
Maritime – fiber-like connectivity for maritime and offshore
Aviation – Re-imagining connectivity for aviation