HX Pricing
HX Hardware/Equipment Cost
System 1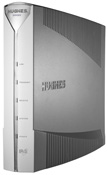 1.2M Antenna
2W Rembrandt Radio
1 Trimast
125′ coaxial cable
$2,050
System 2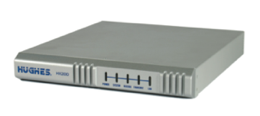 HX200 Satellite Router
1.2M Antenna
2W Rembrandt Radio
1 Trimast
125′ coaxial cable
$3,175
Equipment Pricing
HX90 Satellite Router
$725
HX200 Satellite Router
$1850
1.2m Antenna
$600
1.8m Antenna
$1600
2.4m Antenna
$6,400
2W Rembrandt Radio
$600
3W Linear BUC
$950
4W Linear BUC
$1,950
6W Linear BUC
$2,995
Trimast (wall/roof)
$75
Coax Cable for HX System
$50
Five Public IP addresses are available for $20/month/site. IP addresses are subject to the limitations specified in the Houston Media Systems Reseller Agreement.
Actual speeds and over subscription may vary and are guaranteed dependent on amount of user activity.
To ensure fair access for all Hughes subscribers, Hughes assigns a download allowance to each circuit plan of the amount of data that may be continuously downloaded within a 24-hour period. Per terms of Houston Media Systems Reseller Agreement.
Requires a minimum order of 20 sites.
Inroute size dictates how to determine minimum antenna and radio size for required satellite.
HX Internet Access Circuits
HX service provides high-quality service to the public Internet. Service is at a standard oversubscription rate:
One static IP address per remote
Internet access
Built-in WAN Acceleration
Optional application-specific Committed Bit Rate (CBR), ideal for VoIP, video, or streaming data.
Application-Specific Committed Bit Rate (CBR) Option
An application specific CBR delivers an on-demand low-latency, low-jitter connection – typically used for VoIP, streaming data, or video applications, can be added as an overlay to a given HX Internet Access Circuit. The CBR only applies to one specific UDP application. When the application traffic is detected by the HX system, the NOC will allocate a lowerlatency, lower-jitter, bidirectional CBR transmission path. The selected HX circuit plan must have sufficient up/down maximum performance to support the CBR bandwidth purchased. CBR Usage is subject to the download allowance of the associated circuit plan, and cannot exceed 25% of inroute speed of the circuit plan.
CBR Options
Price/Month
SatMex6 Ku2
Price/Month
Horizons1 Galaxy16 SatMex8
32 kbps
$35.97
$26.97
64 kbps
$71.97
$53.97
32 kbps
$143.97
$107.97
Private IP Gateway Option
With a minimum order of 20 circuits, HX circuits can be aggregated into a dedicated, private IP Gateway (IPGW). HX Circuits on a private IPGW are subject to the same terms and benefits as Internet access circuits with the following additional benefits:
Proactive monitoring
Hughes network management portal access

Fault management
Customized performance reporting

HX ExpertNMS network management
| Private IPGW Options | Price/Month |
| --- | --- |
| Private IPGW | $875 |
| TurboPage Web Acceleration | $600 |
| Rack Hosting (less than 6U) | No Charge |
| Rack Hosting (more than 6U) | Call |
General Terms & Conditions
All prices are net of any discount. Hughes VAR/reseller discounts do not apply to any HX hardware or services.
Pricing does not include international, federal, or state fees, duties, licenses, landing rights, or host-nation approval fees, or other similar fees and licenses.
All orders are subject to availability of bandwidth at time of order and require HX equipment purchase from Houston Media Systems.
Customer has responsibility for obtaining local or in-country licenses.
Minimum antenna sizes are required and vary based on satellite and location.
Minimum 12 month term commitment per site. Early termination charges apply.
All pricing, terms, and conditions are subject to change at any time