HughesNet Voice
Your high-speed Internet can save you big money on phone bills.
HughesNet Voice Calling Plans with 2-year commitment

Domestic Unlimited

International Unlimited

$29.95

per month + tax

$52.90

per month + tax

Includes unlimited calling to USA

Includes unlimited calling to 60 countries
The calling features and quality you want—at a price you'll love—without using any of your monthly data!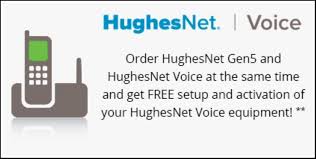 Wherever you live, you can get Internet access and great phone service too! HughesNet Voice is optimized to work over your satellite connection, so it doesn't interfere with your Internet use and doesn't affect your service plan data.
Why HughesNet Voice?
Call anyone, anywhere
Unlimited local and long-distance calling in the domestic U.S. and Canada PLUS optional calling plans for International calls to the most frequently called countries.
FREE premium features
Call Waiting, Caller ID, Outbound Caller ID, Call Forwarding, Call Block, Simultaneous Ring, Enhanced Voicemail (accessible via dial-in and forwarded via email), a Web Self-Care Portal, and unlimited long-distance calling to the continental United States and Canada.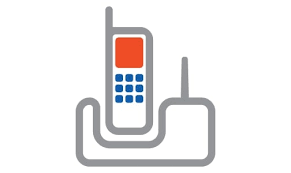 How Does It Work?
HughesNet Voice uses advanced Voice-over-IP (VoIP) technology to deliver a feature-rich phone service over your satellite connection. After subscribing, you'll receive a device called an ATA (analog telephone adapter), which will route your phone calls through the satellite modem and dish installed at your home. It's as easy as that!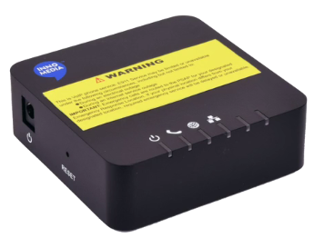 Voice Analog Telephone Adapter (ATA)
Hughes only supports Innomedia Model MTA8328 configuration
Supports 1 physical analog phone

Hughes does not provide analog phones
Can be supplied by customer or reseller