HDTV anywhere in North & Central America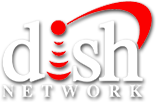 Dish Network Satellite HDTV
Digital Home Advantage (24 Month Commitment)
More ways to watch. More ways to save!
Save up to $420.00 in your first year with promotional package prices. From discounts starting at $13 per month, up to $35 per month, you can save money every month for the first year of your commitment.
Free Hi Definition for 24 months (auto pay and paperless billing required)
Free Premium Channels (HBO, Showtime, Cinemax, Starz) for three months – Over 30 Channels.
Free Blockbuster @Home for three months.
With Blockbuster @Home, you'll get 15 movie channels, plus thousands of movies and shows to watch on your TV, computer, and iPad.
FlexTV Advantage with No Commitment
No contract, no commitment, no strings.
Enjoy all the TV you like, with none of the commitments.
Purchase your equipment, schedule/pay for an installation, start watching TV.
Call for details.

Downloads

https://txdish.com/oilfield/hdtv/