HughesNet Gen5 High Speed Satellite Internet Pricing (Business Internet)
High Speed Satellite Internet Anywhere
The Perfect Solution for Mobile High Speed Satellite Internet
Gen5 High Speed Satellite Internet – Echostar 17 & 19
Automatic Satellite Acquisition

Gen5 Auto Acquire Gen5 Flyaway
48 State Coverage


Plus Alaska and Puerto Rico
25 Mbps Plans
Upload speeds of 3 Mbps
Large GB Usage Plans
Focus on Anytime Bytes
Large extra byte package option
Month-to-Month Option – No Commit
Built-In Wifi Router
Echostar 19 Google Map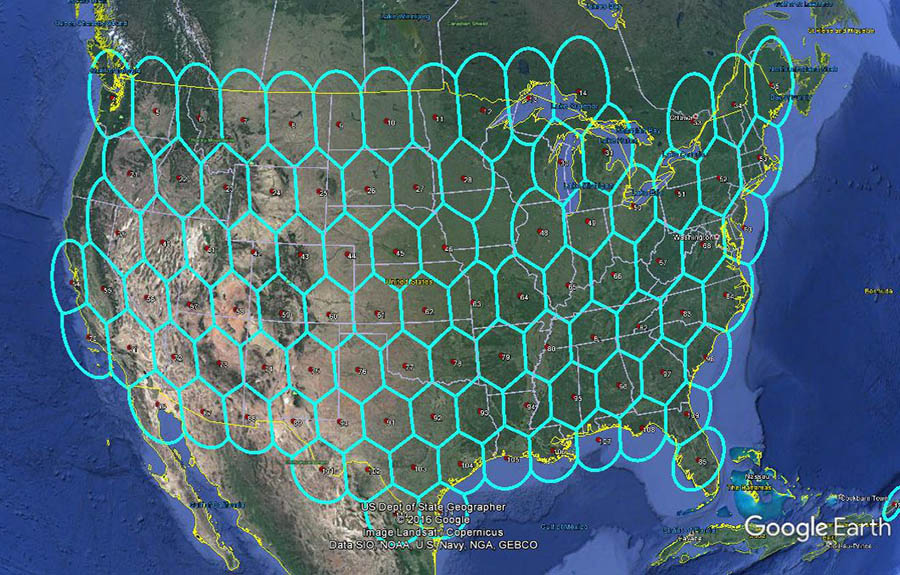 1 Gbps+ Ka HTS Capacity in Alaska
Downlink Location
Beam #
Gateway Location
Antenna / Radio Size
Forward
Return
FWD Bands
FWD BW (MHz)
FWD BW (Mbps)
RTN Bands
RTN BW (MHz)
RTN BW (Mbps)
Alaska Peninsula
138
Rosburg, OR (ROS)
0.74m / 2w
1
250
500
1
125
125
Alaska Mainland
139
Seattle, WA (SEA)
0.98m / 2w
1
250
400
1
125
125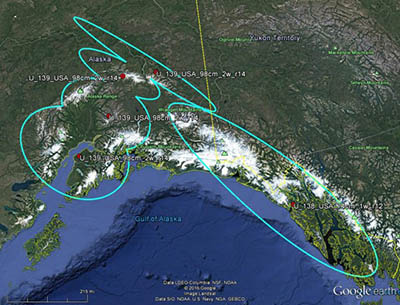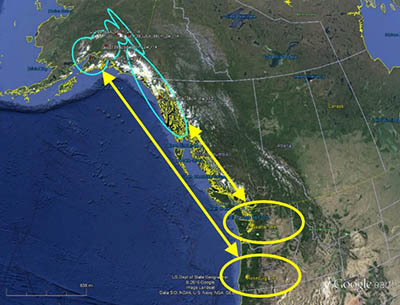 2+ Gbps of capacity in Puerto Rico & US Virgin Islands
Uplink gateway in Gilbert, AZ.
1.8 Gbps forward capacity
400 Mbps return capacity
0.98m / 2w (estimated)

High Speed Satellite Internet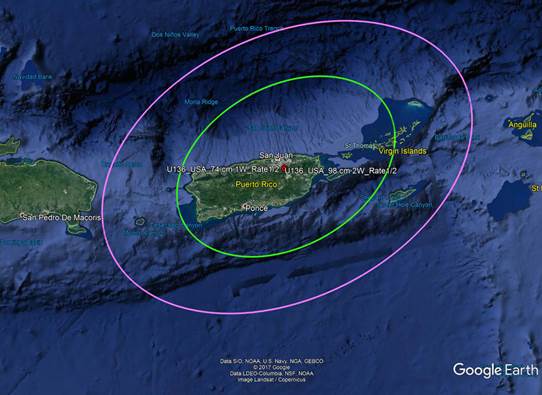 Gen5 – Echostar 19 on GoM shelf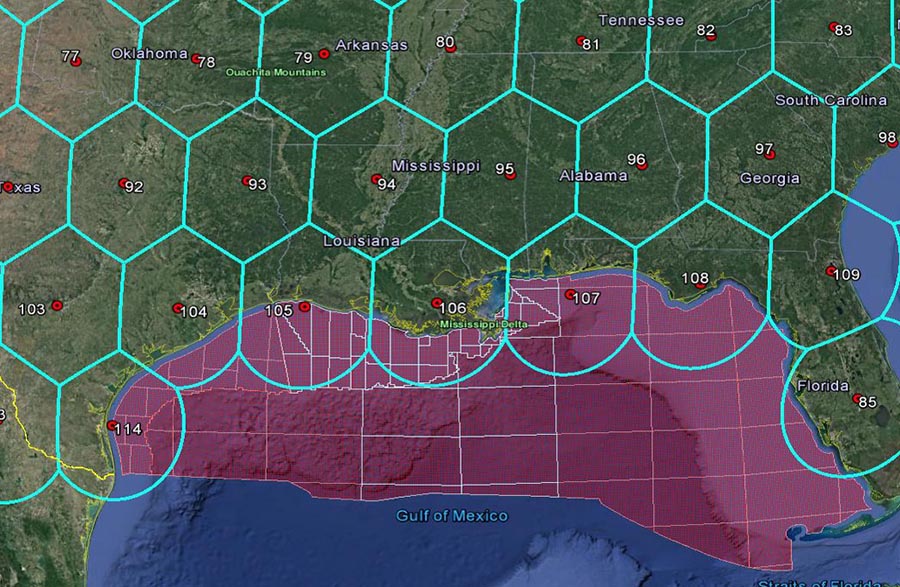 Mount of choice, cables, tools are NOT Included, 12 month warranty on all parts
Gen5 High Speed Satellite Internet Bundle Pricing
Gen5 Equipment
P/N
Bundle Price
Spare Part Price
1w Bundles
0.90m/1w
HT2000W Modem – Includes optional Wi-Fi Hotspot Service
1505216-0203
$600.00
$225.00
0.90m antenna (2 parts) (no-logo)
1506560-0012/ 1506561-0011
$225.00
1w radio LHCP
1505328-0014
$179.00
0.98m/1w
HT2000W Modem – Includes optional Wi-Fi Hotspot Service
1505216-0203
$600.00
$225.00
0.98m antenna (2 parts) (no-logo)
1504178-0101/ 1504178-0002
$225.00
1w radio LHCP
1505328-0014
$179.00
1.2m/1w
HT2000W Modem – Includes optional Wi-Fi Hotspot Service
1505216-0203
$960.00
$225.00
1.2m antenna (2 parts) (no-logo)
1506307-0001/ 1506307-0101
$600.00
1w radio LHCP
1505328-0014
$179.00
2w Bundles
0.90m/2w
HT2000W Modem – Includes optional Wi-Fi Hotspot Service
1505216-0203
$750.00
$225.00
0.90m antenna (2 parts) (no-logo)
1506560-0012/ 1506561-0011
$225.00
2w radio LHCP
1504730-1002
$350.00
0.98m/2w
HT2000W Modem – Includes optional Wi-Fi Hotspot Service
1505216-0203
$750.00
$225.00
0.98m antenna (2 parts) (no-logo)
1504178-0101/ 1504178-0002
$225.00
2w radio LHCP
1504730-1002
$350.00
1.2m/2w
HT2000W Modem – Includes optional Wi-Fi Hotspot Service
1505216-0203
$1,149.00
$225.00
1.2m antenna (2 parts) (no-logo)
1506307-0001/ 1506307-0101
$600.00
2w radio LHCP
1504730-1002
$350.00
3w Bundles
0.90m/3w
HT2000W Modem – Includes optional Wi-Fi Hotspot Service
1505216-0203
$850.00
$225.00
0.90m antenna (2 parts) (no-logo)
1506560-0012/ 1506561-0011
$225.00
3w radio LHCP
1504730-0002
$450.00
0.98m/3w
HT2000W Modem – Includes optional Wi-Fi Hotspot Service
1505216-0203
$850.00
$225.00
0.98m antenna (2 parts) (no-logo)
1504178-0101/ 1504178-0002
$250.00
3w radio LHCP
1504730-0002
$450.00
1.2m/3w
HT2000W Modem – Includes optional Wi-Fi Hotspot Service
1505216-0203
$1,250.00
$225.00
1.2m antenna (2 parts) (no-logo)
1506307-0001/ 1506307-0101
$600.00
3w radio LHCP
1504730-0002
$450.00
Upgrade Kits
– Converts an existing HN Ka (Spaceway) saturated antenna assembly to support a Hughes HT saturated radio
0.98m antenna
1504178-1004
 
$70.00
1.2m antenna 2
1501580-1001
 
$30.00
Anti-Ice Antennas
0.90m antenna (2 parts)
N/A
 
N/A
0.98m antenna (2 parts)
1504178-2001/ 1504178-0002
 
$1,007.00
1.2m antenna (2 parts)
1506307-0003/ 1506307-0101
 
$1,494.00
Mounts
0.90m/0.98m Tri-Mast Mount (1 pack)
1503931-0004
 
$75.00
0.90m/0.98m Tri-Mast Mount (2 pack)
1503931-0003
 
$140.00
0.90m/0.98m NPM 4×4
9507666-0001
 
$85.00
1.2m NPM 6.5×6.5
9012417-0001
 
$375.00
Hughes DAPT Pointing Tool
DAPT2 Pointing Kit
1501471-0012
 
$130.00
DAPT3 Pointing Kit
1501471-0022
 
$145.00
Gen5 Important link to all documents concerning HughesNet Gen5 System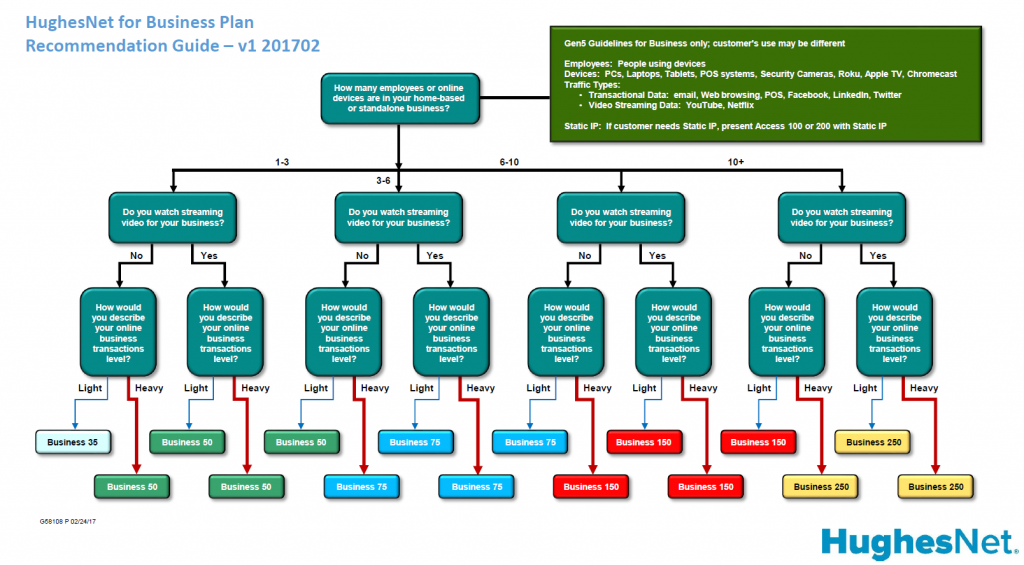 Gen5 High Speed Satellite Internet – Commitment Options
Option 1: Purchase Equipment with 2-Year Commitment – $600.00
Service can be suspended for 6 Month max per year term ($20.00 per month), but can be cancelled at any time by paying the Early Termination Fee (ETF starting at $415.00)
Option 2: Lease Equipment with 2-Year Commitment
We will add an additional $15.00 charge to the monthly service plan you decide on.
Requires $10.00 fee and the form filled out for a credit check.
Minimum requirement is a 24 month commitment.
You have the following installation options:

Self-installation with our help over the phone
Local installer
We can refer an installer
Option 3: Purchase Equipment with No Commitment – $1015.00
Service can be suspended for 6 Month max per year term ($20.00 per month), but can be cancelled at any time no penalty no ETF.
HughesNet High Speed Satellite Internet Gen5 BI Service – Bandwidth Usage
Bandwidth Allocations & Management
Monthly Usage Allowances (download & upload)
Usage starts on day of modem activation
Business Period Bytes: 8AM to 6PM local time
Anytime Allowance Bytes: 24×7 (Also consumed when Business Period Bytes are not available)
Status Meter: Tracks usage and provides threshold alerts
Restore Tokens & Token Management
Instantly increase monthly usage allowance to High Speed Satellite Internet
Term, Cancellation, Warranty VAR
Service Term: 24 months
Seasonal Suspend is supported
6 Month max per year term, automatically restarts
$20/site/month administrative charge
Service Termination
$415.00 Service Termination Fee for first 3 months
Fee reduces $15.00 per month thereafter
No refund for returned equipment
Warranty
Gen5 High Speed Satellite Internet Hardware Update
Is the only supported modem in Gen5
The WiFi is always included, and not optional
The HT2000W is fully backwards compatible on Echostar17 & 19
J2WW does not support the HT2000W (yet)
Replaced with a new, functionally equivalent unit
No impact to customers
Terminal Kit
Satellite
1W Radio
Antenna
J1
J2
J1
J2
0.98m
HT2000W with 75W PS
✓
✓
✓
✓
✓
HT1100 with 46W PS
✓
X
✓
✓
✓
Gen5 High Speed Satellite Internet Remotes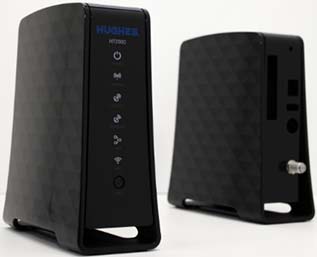 HT2000W w/ Integrated WiFi
Front & Back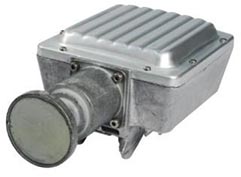 1W
Single IFL
Single Screw
Switchable Polarity
Weighs only 3 lbs
Custom Built
Integrated Dual-Band WiFi
WiFi Router Features
Dual-Band: 802.11n (2.4GHz) & 802.11ac (5GHz)
Internal MIMO (Multiple In-Multiple Out) antennas
LED Indicator for WiFi status
Push button for WPS
4 GigE Ethernet ports
Can be configured locally via web interface
System Control Center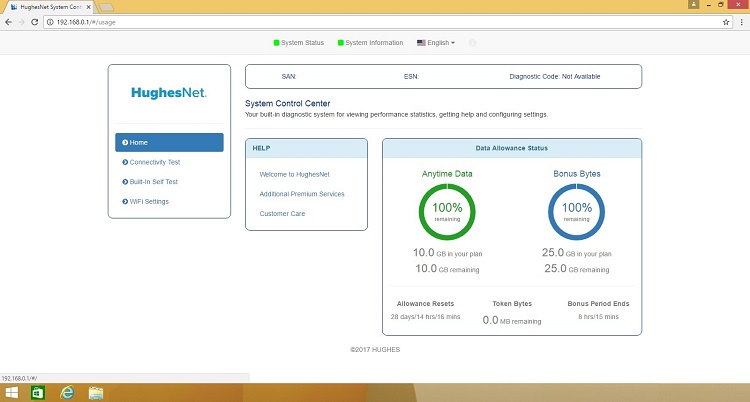 Transportable & Modem Relocation
Relocation supported in both Spaceway & Jupiter
Modem relocation only available to resellers
No call to NOC required to move site
Simply re-register modem after moving
Beams alternate polarity
If auto-deploy is not used, feed horn may need rotation
Transportable API via OpenAMIP
C-Com and Wineguard are fully qualified today
Service Commitment and Early Termination Fees
All Service Plans except for the Recovery Act Program Basic Service Plan require a commitment of twenty-four (24) months. If you have subscribed to any plans others than the Recovery Act Program Basic Service Plan, and you terminate service prior to the expiration of the commitment, you will owe, and your credit or debit card will be charged, the Early Termination Fees described below. In addition, you will be required to return the applicable Equipment to Hughes whenever you terminate your service, or you will be required to pay the Unreturned Equipment Fee described below.
Early Termination: Purchase Option (equipment and standard installation purchased upfront)
If you cancel your order before installation, you will be refunded the amount that was collected at time of order.
If you cancel after activation but before the end of your 24-month term commitment, you will be charged a Service Termination Fee of up to $400. The exact amount of the Service Termination Fee will be $400 for the first ninety (90) days after activation of the HughesNet High Speed Satellite Internet Service. Thereafter, the amount will decrease by $15 per month for each month of active Service.
HughesNet Gen5 High Speed Satellite Internet
Fast Speeds
HughesNet® Gen5 High Speed Satellite Internet is faster than ever with 25 Mbps** on every plan. Do all the things you want online- even faster! Give your kids an edge with super-fast connection that lets them learn online. Enjoy more video, music, and sharing photos. Download, surf, and email with the quickest speeds ever offered by America's #1 choice for satellite Internet.
More Data
More than More
Four service plans offer a wide range of data options for all types of users, making the choice easy!
Bonus Zone
All plans also come with off-peak data in the Bonus Zone, so you can do more without using data from your service plan. With the Bonus Zone, get 50 GB/month of additional plan data to use during off-peak hours (2am-8am) that you can use for downloading large files like movies and system updates to your computer, tablet, or smart phone.
Unlimited Data – No Hard Data Limits*
With HughesNet Gen5 High Speed Satellite Internet, Hard Data Limits are a thing of the past. We're committed to helping customers stay connected no matter what. That means even if you exceed your plan data, there's no reason to stress! We won't cut you off or charge you more. You'll be able to stay connected at reduced speeds until the next billing cycle. Or, you can always use a Data Token to return to full speed.
Data-saving features
HughesNet Gen5 High Speed Satellite Internet automatically compresses and optimizes web content with built-in SmartTechnologies to make webpages load faster while using less of your data.
HughesNet Gen5 High Speed Satellite Internet also includes a video data-saver so you can watch more videos using less of your data. It adjusts data rates for streaming video to deliver DVD quality, so you can watch 3 times more video.††
Built-in Wi-Fi
Connect multiple wireless devices at home. You'll have peace of mind knowing that your system features the latest in Wi-Fi standards and technology (dual-band 802.11ac). Delivers 2.4 GHz and 5 GHz for incredible speeds and excellent coverage. Set up separate guest Wi-Fi for visitors to keep your home network more secure. Monitor data usage and track Wi-Fi performance.
Advanced Technology
50% Greater Capacity
The EchoStar XIX Satellite connects a greater number of households and small businesses with the fastest satellite Internet speeds available, coast to coast.
Learn more about EchoStar XIX
Next-generation Architecture
EchoStar XIX, with JUPITER™ System technology, covers the contiguous United States and Alaska.
Press Release
HughesNet Gen5 High Speed Satellite Internet, the next generation of the nation's #1 choice for satellite Internet, is powered by EchoStar XIX, the world's highest-capacity broadband satellite.
Read the press release
*If you exceed your monthly plan data, you will experience reduced data speeds until the start of your next billing period. Reduced speeds will typically be in the range of 1–3 Mbps and may cause websites to load more slowly or affect the performance of certain activities, such as video streaming or large downloads/uploads. Speeds may vary and are not guaranteed.
**The HughesNet High Speed Satellite Internet Gen5 service plans are designed to deliver download speeds of 25 Mbps and upload speeds of 3 Mbps, but individual customers may experience different speeds at different times of the day. Speeds and uninterrupted use are not guaranteed and may vary based on a variety of factors including: the configuration of your computer, the number of concurrent users, network or Internet congestion, the capabilities and content of the websites you are accessing, network management practices as deemed necessary, and other factors. When you connect to the HughesNet High Speed Satellite Internet service using Wi-Fi, your experience will vary based on your proximity to the Wi-Fi source and the strength of the signal.
††Streaming is optimized with video streams at DVD quality (up to 480p). For best performance, leave any video streaming applications at their default automatic resolution setting. Most video services are supported. Not all video sources are identifiable. 3 times is based on average HD bit rate of 3.6 Mbps vs. DVD quality at 1.1 Mbps.
High Speed Satellite Internet